Camps In Dhauj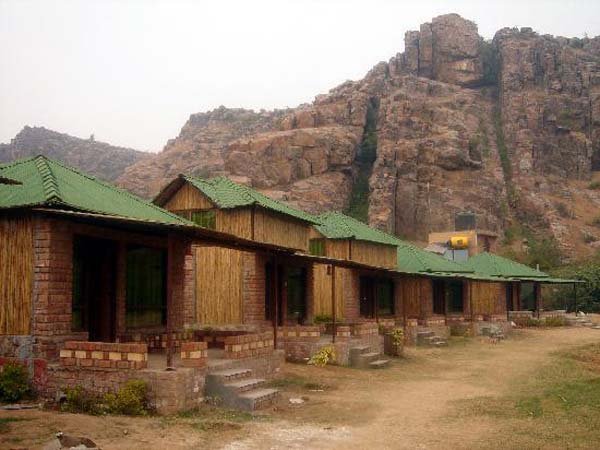 If you are looking for an ideal place to conduct an adventure camp plan, Dhauj is a place you would love to hear. Garnished with extra beauty of pure nature, Dhauj delivers the best experience of adventure camping. This wonderful spot has everything to provide you if you are seeking for fun. Dhauj is basically a sleepy village standing on the border of Gurgaon and Faridabad. Attached in the heart of the city of Faridabad, it captures the greatest tourist attraction in terms of religious and historical value with the enchanting surrounding climate to stroll in anywhere and which is absolutely suitable for any time of the year.
Majority of people pay visit to Dhauj for camping as it is surrounded by several places wrapped in the beauty of nature. For camping, Damdama Lake of Bhondsi is a top place to visit nearby. Badkhal Lake near Faridabad is the surpassing spot to settle down with camping. In addition, Shri Siddhata Ashram is set up at Badkhal Road where one can go and attend spirituality.
Those who are traveling to Dhauj with a purpose of doing adventure will get countless awe-inspiring sites against the backdrop of Aravali hills. The top adventure activities offered by the camps in Dhauj include many activities such as rock climbing, mountain biking etc. Enjoy the air ride through hot air ballooning and feast your eyes with more than 67 species of eye-catching birds near lake sides.
Camps in Dhauj provide best camping amenities and the packages are offered with an affordable price. Make an adventure plan to Dhauj camps with your friends and family. Camping in Dhauj is also popular among group of corporate due to its refreshing environment and fantastic group activities which is helpful in building good relation among employees.
HOW TO REACH
Traveling from Delhi to Dhauj consumes travel time of almost two hours. Faridabad is located at a distance of 20 km from Dhauj. The best way to reach is to take a direct cab.