Camp In Kasauli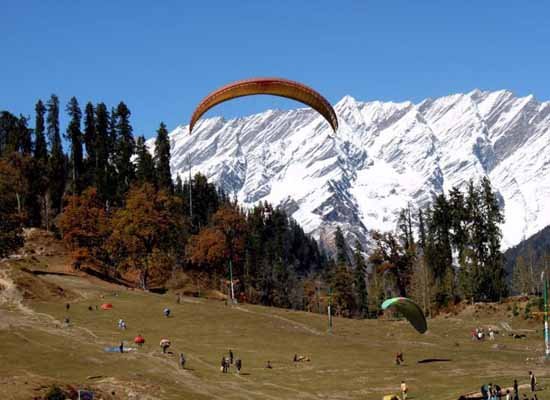 Kasauli is a small hill town of Himachal Pradesh and is a very charming place. It is a cantonment town with air of silence and peace. It is home to the green-roofed Christ Church which is spectacular and one of the top tourist spot in Kasauli. The town houses ancient residents of British which are worth sightseeing. The best place of Kasauli is the Monkey Point which is the highest peak of the town. One can have the best views of this pretty hill station from this point.
The camping experience in this beautiful hill town encompassed by finest pine and cedar trees is delightful. Sanawar Nature Camp along with Kasauli Camp and Kasauli Jungle Camp are the adventure camps in Kasauli hosting activities like paragliding, archery, camp games etc. The evening with bonfire and music is a refreshing experience.
Kasauli is very famous hill station in India, one that no one could resist the glamour, simplicity and charm of it. Situated in Himachal Pradesh, kasauli owns the pretty places which take places amongst world tourism and great for adventure camp. This small town is surrounded by real nature like horse-chestnuts, oak and pine mixed trees. Some up and down hills and peak point give a look of spreader view as a hill station in winter kasauli gets very cold and in summer too one should required mild woolen clothes.
Simple place to reach out as Chandigarh (65km), Shimla (37km) airports are very near to kasauli plus transport is easily available.
Monkey point, architecture sculpts, 1884's Lawrence school, temples are main hot spot here besides enjoying weather at every moment for adventure camping.