Adventure Camps In Khajjiar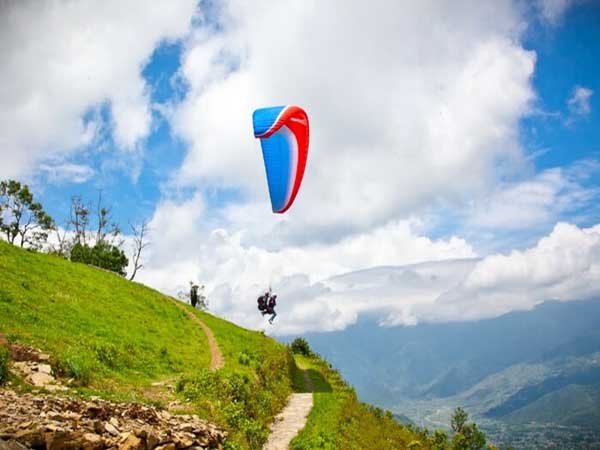 Approximately 190 km from the stunning Shimla is an attractive and oldest Hill Station Nestled in the foothills of Dhauladhar Mountains and is known as Khajjiar. Dating back to 12th century, Khajjiar is a hill town under Chamba district of Himachal Pradesh. Khajjiar is a picture perfect location. Anyone visiting this place for the first time feels like they are in Switzerland. Thus this hill station is also known as Mini-Switzerland of India. Being set upon a small highland against the beautiful backdrop of lush pine trees and deodar trees, Khajjiar allures its visitors to great extent.
There is one thing which is very significant in Khajjiar and that is its Lake covered with weeds. It also houses a wildlife sanctuary which is known as Kalatop Khajjiar Sanctuary in the midst of rich flora and fauna. There is a temple nearby the lake which is called Khajji Nag Temple. Though the area of this hill town is not so large but it has covered itself in a prettiest blanket of nature and so it is visited by many tourist and enthusiastic travelers for camping. Camps in Khajjiar are the way of exploring this small hill station. With camping, you can enjoy several adventure activities here. Trekking in the lovely forest full of tallest pine, deodar and fir trees allows you to feel extremely different and you feel great to find yourself there. The best trekking point is from Khajjiar to Daikund. Other than trekking, kids can enjoy horse riding near the lake. Khajjiar camps arrange all types of tents from Swiss to Luxury. Be it Budget camps or luxury camps, you can get every type of camps in Khajjiar. It is better to look for camping packages in Khajjiar so that you can get all the details regarding you camping tour. Also most of the camps are adventure camps to flood you with countless adventure activities. Almost everyone is familiar with the Indian movie 'Kuch Kuch Hota Hai' and if you try to remember the Summer camps scenes of the movies, you will come to realize the whole scene was shot in none other than Khajjiar. So now there is no doubt that everyone must come to this star hill station for camping.
How To Reach
The nearest railway to Khajjiar is Pathankot at a distance of 118 km. The nearest airport is Gaggal Airport at a distance of 120 km. If you are traveling via bus from Delhi, you have to arrive at closest cities such as Shimla, Dalhousie or Chamba from where you can take taxis or buses to Khajjiar. The distance between Delhi and Khajjiar is approximately 572 km.