Camps In Mount Abu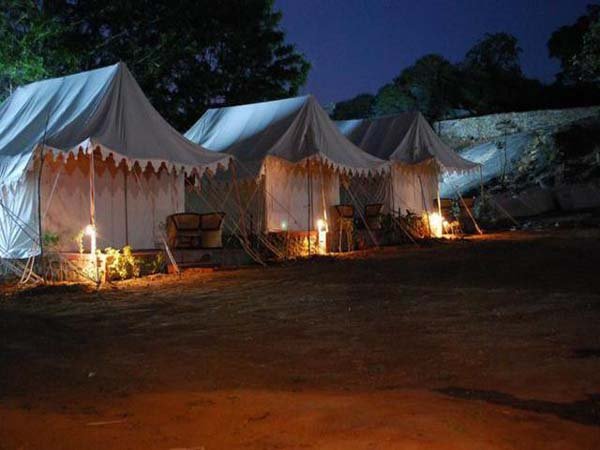 Most of the People love to spend their Camping Vacation in Hill Stations. Rajasthan which is known for its vast land of desert operates many adventure camps in the midst its desert and hence its camps are also called desert camps. Ever wondered whether there is any hill station in Rajasthan? Yes there is one and only hill station in this state which is called Mount Abu and is positioned at a distance of only 150 km from the city of seven interconnected lakes Udaipur.
Mount Abu is a wonderful Camping hub to witness the scenic view of nature. It is the green natural beauty of Western Rajasthan. It is settled upon the rocky plateau in the Aravali Range and is a hill town at an elevation of more than 5000 feet. 80 feet deep Nakki Lake is the centre of attraction in Mount Abu where you can grab its fun out of boating. Other than this Dilwara Temple is also a tourist spot which showcases the marvelous carvings out of white marbles.
Camps in Mount Abu offer the best way of exploring this hill town of Rajasthan. Consisting of 17 natural trails and pathways, this hill town has so much to offer to the adventure seekers. Most of the camps in Mount Abu are set up amidst forest. Adventure camps are loaded with exhilarating activities among which trekking is on top. Horse riding, mountain climbing, rappelling, bird watching are some of the other adventure activities here. Mount Abu Camps have comfortable amenities which doesn't let you down. Mount Abu is also the famous winter destination in Rajasthan.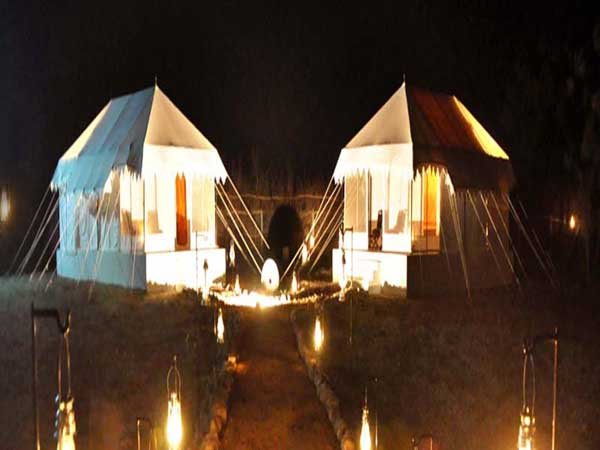 If you are backpacking from Delhi to Mount Abu, you can take a bus to Udaipur first from where you have to take another bus or taxi to reach at Mount Abu. If you want to travel by train, book your train ticket from New Delhi to Abu Road Station from where Mount Abu is located at a distance of 27 km. The nearest airport to Mount Abu is Udaipur Airport which is a domestic airport.
If you are planning to visit Rajasthan for its charming and diverse landscape and historic monuments, then Mt. Abu should also be there in the list. Mt. Abu is a well admired hill station in Rajasthan on the Aravalli Range.
Adventure activities in Mt. Abu
The hill with highest peak at an elevation of 5,650 feet remains pleasant throughout the year. The temperature during winter sometimes drops down to minus degrees. There are plenty of outdoor activities in Mt. Abu including trekking, mountain climbing, and horse riding and so on. There are 17 natural trails and pathways in the beautiful landscape of Mt. Abu, which are mostly used by adventure lovers to trek to the highest peak. People set up the adventure camp in the forest to watch the flora and fauna of Mt. Abu. Bird and wildlife watching, mountain biking, rappelling are some other adventure activities here.
How to reach
In the western India, Mt. Abu is a stretched 22Km long rocky region, which is connected with all the major locations of India via air, rail and road.
Udaipur Airport (185 Km) is the nearest airport to Mt. Abu, while Ahmadabad Airport (221 Km) serves the better connectivity with Mt. Abu.
Abu Road is the closest railway halt near the hill. The station is only 28 Km from the city and is well connected with other parts of India.
Road route also connects Mt. Abu with Delhi through Udaipur, Jaipur, Jodhpur, Jaisalmer, etc. The closest NH 14 is only 24Km away from the mountain.