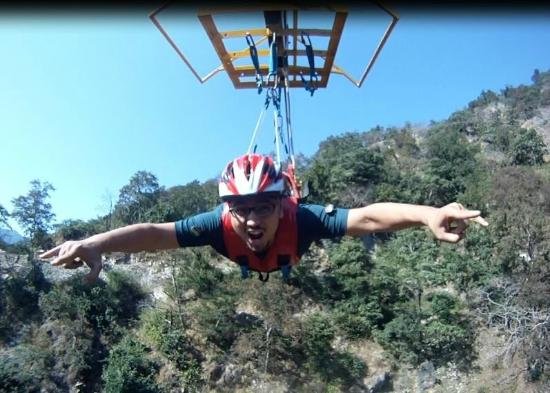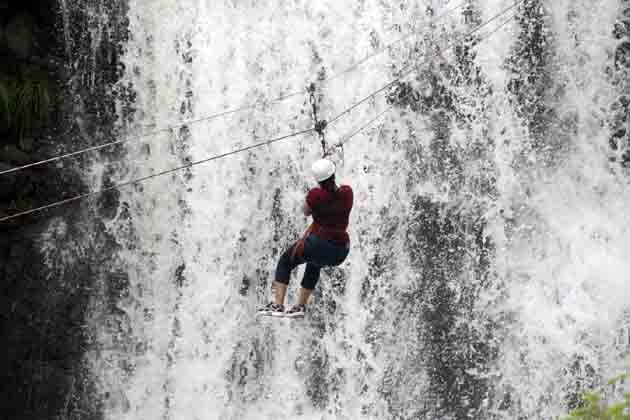 A flying fox is a cable car maximum up to hundred meters of length often propelled by gravity, and used as an item of play for individuals.
Flying fox can be handle manually but in some places like in Rishikesh there is a long flying fox platform has been made and handled by expert with hydraulic safety equipments.
1 - Flying fox is a rope based adventure activity comes with thrill so you should know the safety tips before do this. There are many safety equipments required for flying fox such as harness, karabiner, gloves, helmet, trek suits, rope clip etc.