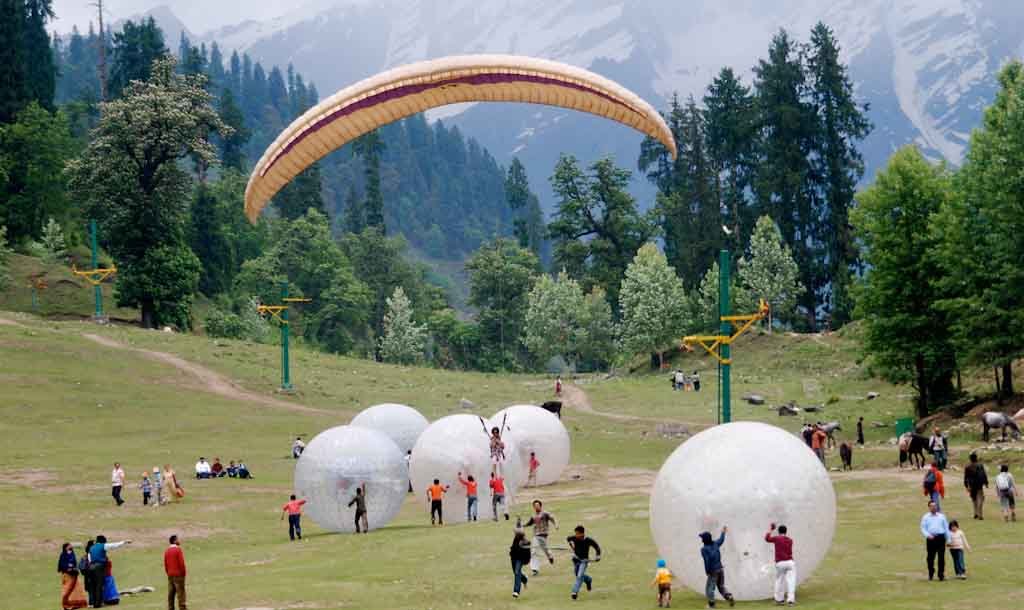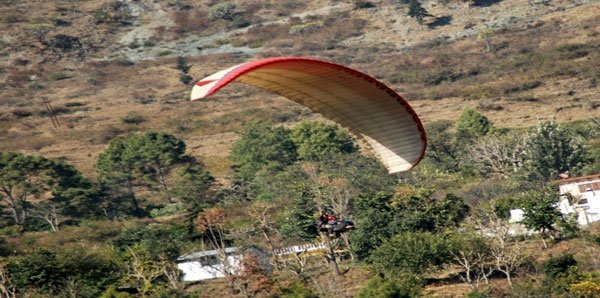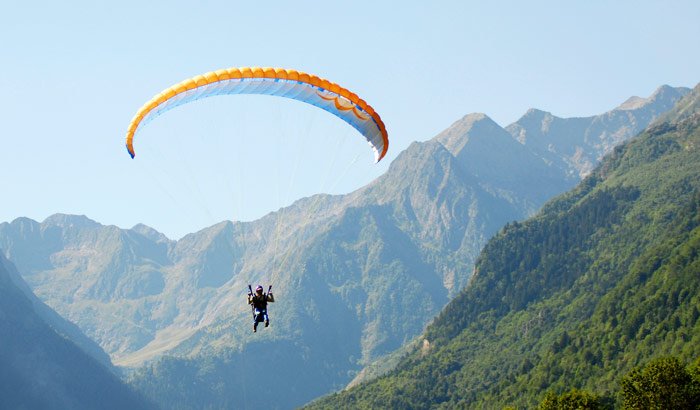 Paragliding is the recreational adventure sport of flying paragliders: lightweight, free-flying, foot-launched glider aircraft with no rigid primary structure. The pilot sits in a harness suspended below a vacant fabric wing whose outline is formed by its suspension lines, the pressure of air inflowing vents in the front of the wing and the aerodynamic forces of the air flowing over the exterior.
Manali in Himachal Pradesh and Ranikhet in Uttrakhand offer great paragliding experience. In western part of India Mahabaleshwar, Mount Abu etc are famous for Paragliding in India.
Keeping straight forward attitude can really help you to indulge in one of the best aero sport; paragliding. It is good to quit paragliding if you feel that it is not under your control or you are not merely an adventurous person by heart and soul.
Mental and physical preparation before takeoff is very vital so take some deep breathe, see other peoples to fly and get ready with your all safety equipments such as boot, gloves, sunglass, helmet. An inspection again and again of your glider before takeoff is very important. Do not avoid any minor fault in glider because it may cause serious accident. Do not struggle to get into your harness after take-off. Hands should always be in hands, especially at launch procedure. Don't launch if there is turbulence that you are not prepared to deal with. Keep an eagle eye on the wind speed meter to control the glider accordingly.
In strong wind, let someone grab your leading edge from the center. Landing ends when your wing is packed. When slope is on your left, keep pressure and body shift on the right. Always do the best you can to deal with a problem. It is enough. Handle your brakes smoothly and progressively. Never fly into clouds, it can be dangerous because of less visibility all around. You should focus on the ground when you are in turbulence and don't look your wing all the time. If there is need to an emergency landing give preference to the trees than the risk of cables and sharp object. Steering without the brakes is possible with back risers and/or body weight shift. Just leave your wing unfold if you are hurt due to bad landing. Never say ''I will do top landing''. Say '' I will try ''
Always remember that there are no good pilots, only old and experienced pilots.