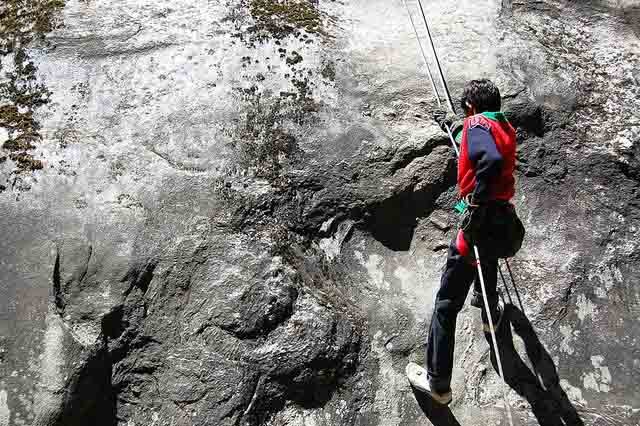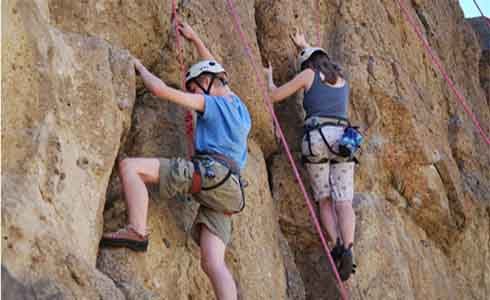 Rock climbing is an activity in which participants climb up, down or across natural rock formations or artificial rock walls. The goal is to reach the peak of a formation or the endpoint of a pre-defined route without falling. Rock climbing is a physically and mentally demanding sport, one that often tests a climber's strength, endurance, alertness and balance along with full mental control. Rock climbing can be done in many hill stations near to Delhi along with camping such as Dhanaulti, Mussoorie, Kanatal, Rishikesh, Shivpuri, Kaudiyala, Byasi, Shimla, Manshobra, Chail, Shilon Bagh, Manali and other destinations.
1 - Before going for Rock Climbing you must keep some points in your mind such as check all the safety equipments twice before use like rope, harness, knots, helmets, shoes, clips, karabiners, suits etc.
2 - Do not eat or drink just before start the climb it can create problem to go up. Do not hang bag on your back; avoid wearing jeans and other non- sporting attire.