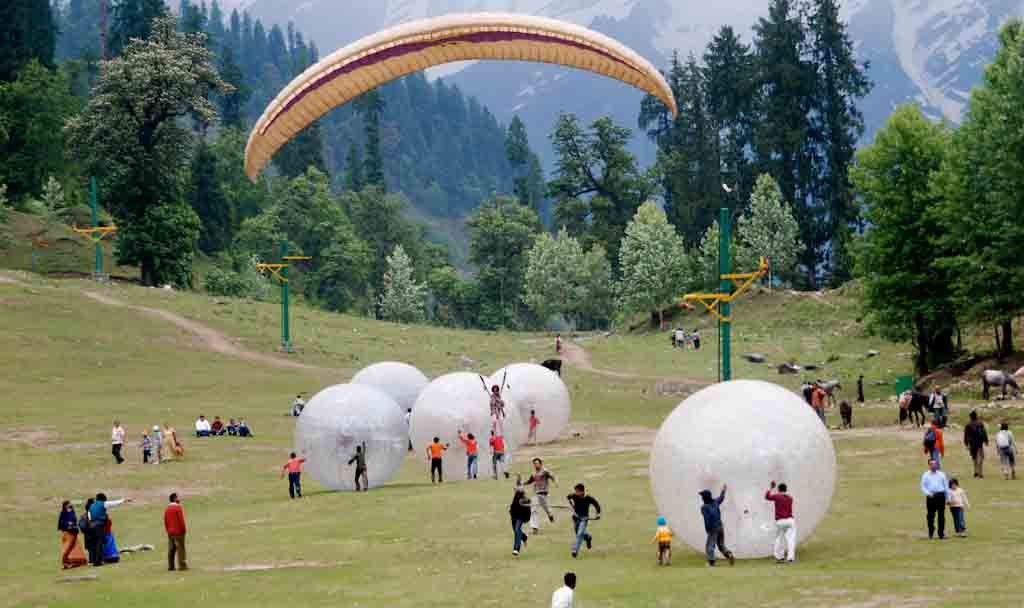 Zorbing (Also Known as globe-riding) is the recreation or sport of rolling downhill inside an orb, generally made of transparent plastic. Zorbing is generally performed on a gentle slope, but can also be done on a level surface, permitting more rider control. You have to direct and control the globe from inside.
It can be done in Manali and other hill stations of India as well as in plain close to Delhi and NCR.
Zorbing is one of the best adventure sports likes by many adventure lovers. It is full of thrill packed in a transparent ball.
There are no specific tips to do this adventure activity however you have to be strong enough to participate in jorbing. You should have the power to control your fear and maintain that to do in easy way.
Balancing is quite necessary for jorbing because when you being on the slope the speed accelerates and you can lose your body balance so make sure that your holding on the internal wall of ball is tight.