Adventure Camps Almora
Almora is the photographic Hill Station of Uttarakhand. It is the capital of Kumaon and is a multicultural town. Settled at a height of 1638 meters and surrounded by deluxe pine and oak trees, Almora offers a pleasant holiday or weekend trip. Almora polished by nature is best enjoyed when you find yourself an accommodation in one of its beautiful nature camps.
Almora Camps are the best place for rejuvenation. Campsites amidst snow capped mountains give you an immense pleasure. Camping in Almora is offered throughout the year. Eco Adventure Camp, Binsar Dhaluchinna Eco Camp, The Himalayan Heritage Village Farm and Jungle Camp and Camp Bodhisatva are the top camps in Almora in the finest campsites with adventure activities such as trekking etc.
Almora is the perfect place for spending your fun filled and relaxing vacation.
The Himalayan Heritage Village in Jalna known for its beauty & panoramic Himalayan view, situated at 30 km from Almora with a height of 1,675 meters.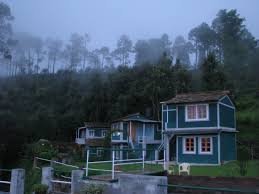 Binsar Eco Camp, Almora is very nice camp in Almora.